Gather together
Enjoy time with others while living comfortably
Plenty of room to make your self at home during your stay in this huge open loft with 2 queen sleep sofas, master bedroom suite with master bath and reading room, and 2 bedrooms and bath upstairs. There is also a nice courtyard with relaxed dimmable night lighting outside to relax and grill.

The 3rd floor of the building and is like no other in Eastport. As you enter the unit you walk into the main floor and are greeted with 16 ft high wood ceiling and a very open concept encapsulating the living room, dining room and large modern kitchen with island/breakfast bar providing a view of the water while cooking up a meal. It provides an open feel as if you are outside yet there is a coziness to it because of the numerous nooks to choose from in the grand room to hang out in.



The master bedroom suite can be opened to the grand room or sealed off with the rustic sliding barn doors creating a place of solitude for the guests inside with a separate sitting room and master bath. Add a coffee maker and you never have to leave if you don't want to. And upstairs, on the balcony, are 2 additional bedrooms and a full bath which provide great views into the grand room as you exit the rooms to head downstairs. We provide 2 queen sleep sofas to help in sleeping arrangements should extra guests need a place to crash or perhaps 2 families make the trip together. These units are designed to allow a large family or perhaps 2 smaller families to come to Eastport and spread out and relax for a week and experience all the Downeast has to offer.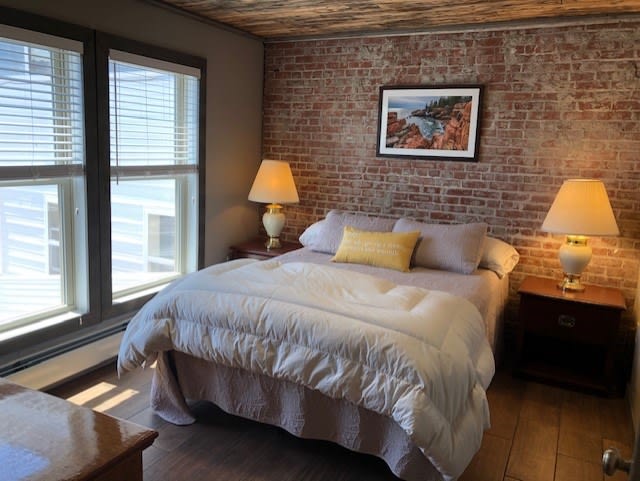 Loft Bedroom 1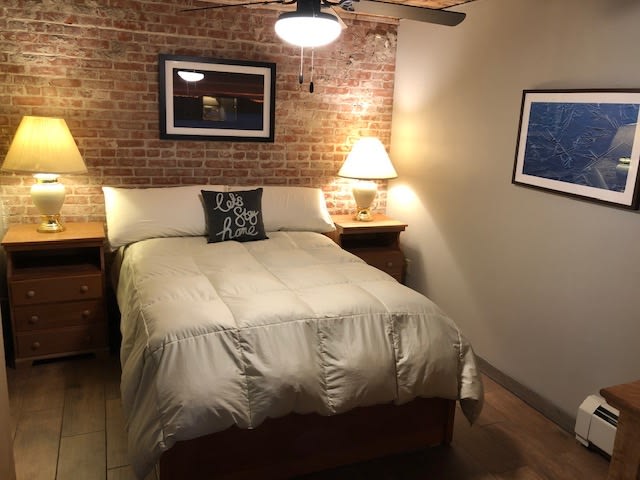 Loft Bedroom 2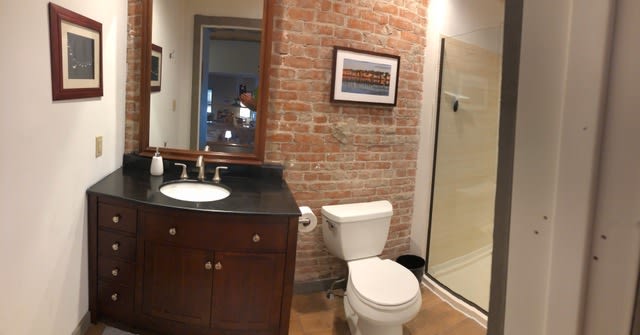 Loft Bathroom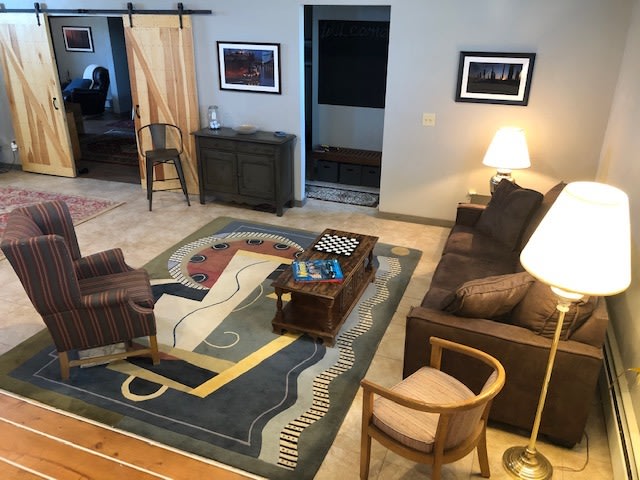 Sitting Room
Courtyard
Enjoy the beauty of outdoors!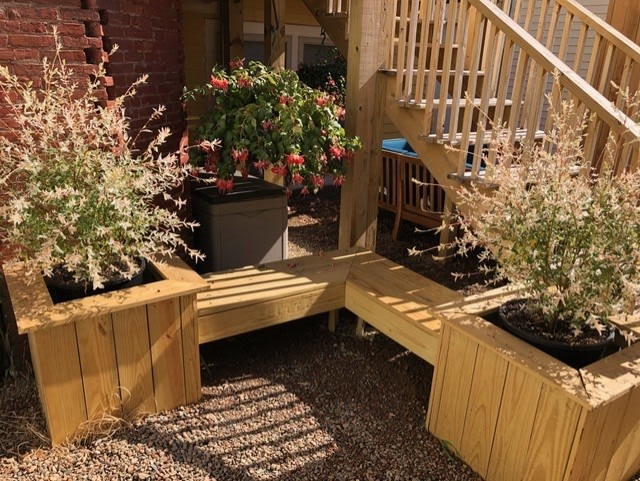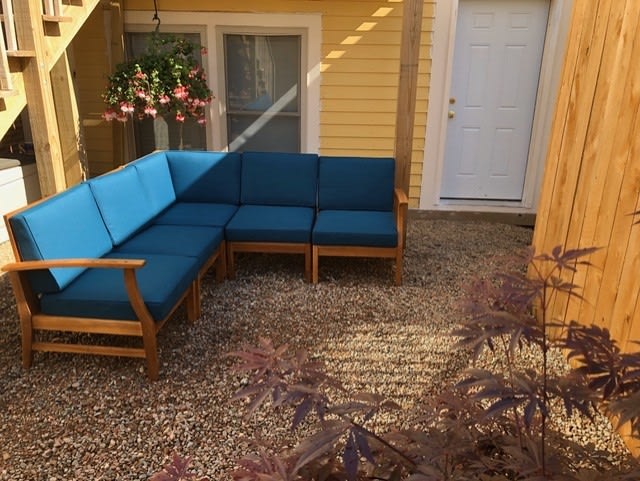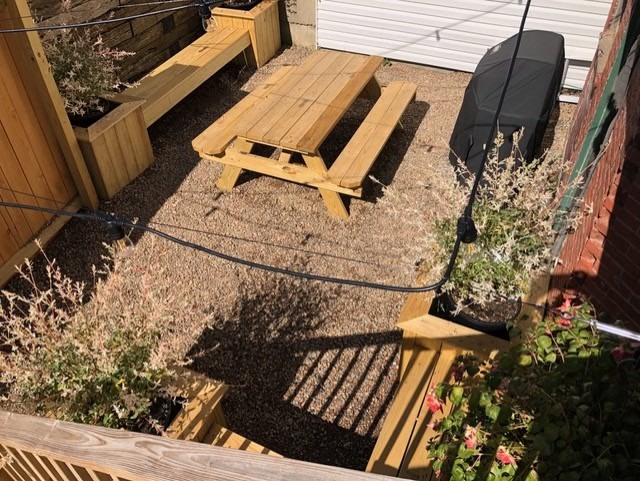 Rates: June - mid Sept. We rent weekly during the summer but will accommodate shorter term stays when available
$20.00 Pet Fee / per night, per pet; 20 lbs. or less
$500.00 Refundable Damage Deposit, $160.00 Cleaning Fee
Daily rate: $285/night. 5 night minimum + Maine lodging tax
Weekly rate: $285/night + Maine lodging tax
Monthly rate: $250/night (15% discount for monthly rentals- 28 days or more) + Maine lodging tax
Off season rates available Mid Sept to late May
* There are some variations with holidays.
Call 207-214-6818 or email Greg@fullfathomfivegallery.com for more information
CUSTOMER TESTIMONIALS
Hear the interesting stories from our lovely customers.
This property is amazing and beautiful with breath taking views of the seaport. The unit was clean, beautifully furnished with all the comforts of home, and so much more. The outdoor seating and grill area offers a place to relax and enjoy time with family and friends. A big thank you to Greg, the property owner and Caryn the property manager. Our family could not have had a better experience. Eastport is the most warm and welcoming community we have ever had the pleasure to visit. Hope to make it back in the near future.
by Anne L.
Beautiful, spacious loft right in town. We spent two days here and loved every minute. The kitchen is well equipped , including a nice selection of spices. The view is stunning! Everything you need for a great vacation is close at hand. Highly recommend!
by Sharon J.
Spectacular Home
We thoroughly enjoyed our week-long in this well-designed condo. The enormous open-concept living space was ideal for group activities, but also enabled the 5 of us to each find individual nooks for work time. We utilized the wonderful outdoor space every night, and were lucky to have such great weather all week! Greg and Carol are delightful hosts who know how to help you have a great time in Eastport. We enjoyed meeting them as much as we enjoyed their fabulous home!
By Mike D.
Great location, close to everything.
Beautiful renovated loft in historic downtown area. Great location. Property had everything we needed. It was a great jumping off point for exploring the area. Highly recommend.
By Michael B.
We loved the ceilings and altitude (both literal and nautical), everything from the magazines, spaces, puzzles, and lighthouse themed dinnerware. We can't wait to come back with our extended family to enjoy it all and have the unit ringing with the sounds of a large family and our dog, loved it all!
By Rameesh S.